If you are thinking about moving to one of the many luxury Southern California mansions, you have found the best Southern California real estate resource.  
Whether you need a home in a gated community or with a view of the ocean or on a large lot with lots of amenities…we have created a list of properties to fit your lifestyle below. 
Southern California Mansions
| Mansions by Price Range | Prices |
| --- | --- |
| $1,000,000 - $3,000,000 | $10,000,000 - $15,000,000 |
| $3,000,000 - $5,000,000 | $15,000,000 - $20,000,000 |
| $5,000,000 - $8,000,000 | $20,000,000 - $30,000,000 |
| $8,000,000 - $10,000,000 | Over $30,000,000 |
All listings are updated hourly.   Southern California mansions are homes with over 8,000 square feet of living space.  Explore all beach mansions available too. 
Spotlight on this Luxury Home for Sale in Corona Del Mar California
Do you know a buyer for this Southern California mansion located at 4601 Tremont Lane in Corona Del Mar?  It is a beautiful 5 bedroom, modern design home built-in 2015.  It's a single-story home located in Cameo Shores neighborhood of Corona del Mar. 
I really like the style and design of the property.   I have shown homes in Cameo Shores and have clients looking in the area.  Check out the details below for 4601 Tremont Lane Corona Del Mar.  Does this house fit your goals and lifestyle?
New Listing - 3 weeks online
$14,995,000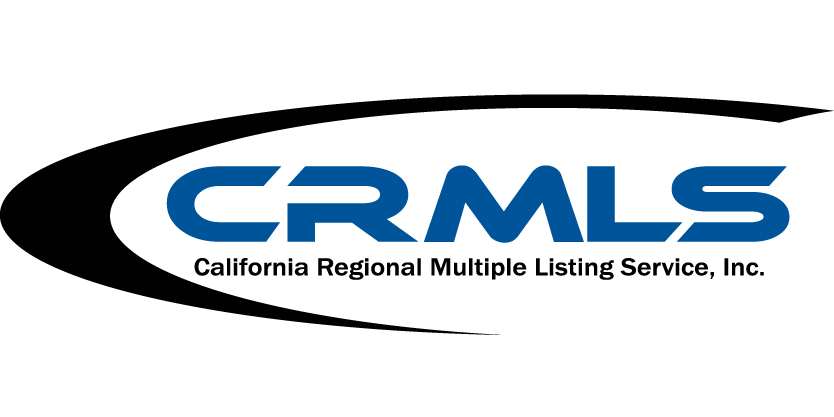 4601 Tremont Lane Corona Del Mar, CA 92625
Single Family Home For Sale
- Active
Located on one of the desirable terraced streets in Corona del Mar's Cameo Shores enclave, this sprawling custom masterpiece showcases a brand-new thorough reimagining with a gorgeous backdrop of ocean, sunset and Catalina Island views. Built from th
Explore Coastal Cities for Mansions in California
Coastal cities that you may want to consider for luxury homes for sale in Los Angeles County include Malibu homes, Santa Monica, Venice,
Manhattan Beach, Hermosa Beach, Redondo Beach, Rancho Palos Verdes, Palos Verdes Peninsula, and Long Beach.  
Orange County cities for mansions include Corona del Mar, Dana Point, Huntington Beach, Laguna Beach real estate, Newport Beach real estate, Newport Coast real estate, Seal Beach, San Clemente, and Sunset Beach.
Fast Facts about Mansions with 8,000 or More Square Feet
The average selling price in Southern California is $8,773,672  in 2020

It takes 120 days on the market before a homeowner receives an offer that goes into an escrow

The average price per square foot is $816

Homes in this price range sell for 90.40% of the starting listed price

148 California mansions sold from January 2020 to May 2020 verse 152 from in the same time frame in 2019

21.30 months of inventory to be sold.  So, If you are searching for a mansion, there are plenty to choose from.

As of June 24th, 2020, there are 540 mansions for sale in Southern California
What are the Mansions for Sale in California Pricing Trends
We have researched the mansions for sale in California's real estate statistics.  The real estate market trends are on the rise in the counties of Los Angeles, Orange County, Riverside, and San Bernardino. 
Our research team will provide you with important housing data about the different neighborhoods and cities.  It will give you insights into housing prices and the average price per square foot. 
Let's Talk About Your Real Estate Plans
Finding the right home for you and your family takes a lot of work, that's what we do to assist our happy clients like you.
When you have questions or want to schedule southern California mansions consultation by phone, Zoom video chat, or email, call us today at 562-413-7655. 
To schedule all private home tours of Southern California mansions in person, contact top Realtor®, Jay Valento at 562-413-7655.
Qualifications to View Mansions in Person
You need to show proof of funds upfront to view Southern California mansions.  The sellers only want the most qualified buyers viewing their homes in person. 
We will need a copy of your proof of funds or your pre-approval letter from a respective lender so I can verify them.  And permission in writing to release them to the listing agent so they can make sure you are qualified.
Schedule a Real Estate Consultation with Jay Valento
Call Jay Valento (800) 300-6126 or (562) 413-7655.  Luxury real estate specialists at Realty ONE Group Diamond. 
Let's meet and talk about your real estate plans. 
Perhaps you need something special in a home that is hard to find online.  Jay will find it. 
He will create a list of possible properties for you to preview online or in-person of Southern California luxury homes or Southern California mansions for sale.
Inquiring Minds Want to Know about California Mansions in 2020
Who has the biggest house for sale in LA?
The biggest house in Los Angeles currently for sale is located at 1400 Linda Flora Drive in Los Angeles.  It offers you 40,000 square feet, 12 bedrooms, 14 bathrooms, a bowling alley, and an 11 car garage.  It is currently listed for $54 million dollars.  View the details of 1400 Linda Flora today.
Most Expensive Mega Mansion in Los Angeles?
That would be located at 141 S Carolwood Drive Los Angeles.  It offers you 9 bedrooms, 10 bathrooms, and more on 10 aces in Los Angeles.  It is for sale at $115,000,000.
Which is one of the coolest looking estate in Orange County California?
Take a look at this modern Balboa Peninsula home in Newport Beach, California with 72 feet of bayfront to park your favorite yacht.  This upscale, new construction home on the water has 6 bedrooms, 7 bathrooms plus.   View more details about 2136 E Balboa Blvd Newport Beach.  We have access to all of the luxury mansions for sale in California.  
The Biggest Home for Sale in Santa Barbara County?
That would be this beautiful 7 bedroom, 9 bathroom luxury estate with 43,000 square feet for $65 million dollars.  It is located at 120 Montecito Ranch Lane, Summerland, California.  It is 1 hour and 44 minutes north of Los Angeles and about 12 minutes south of downtown Santa Barbara.  I had a client in the past interested in this 20-acre property but he hasn't flown in yet to view it in person.