If you are thinking about moving to one of the many luxury Southern California mansions, you have found the best Southern California real estate resource.  Whether you need a home in a gated community or with a view of the ocean or on a large lot with lots of amenities…we have created a list of properties to fit your lifestyle below. 
Refine Your Southern California Mansions or Luxury Home Details
Just add your price range, beds, bathrooms, and more with the +Advanced Search link below or visit Southern California homes for sale to review what is for sale. 
Just click on the Tabs section like General Features, Interior Features, Exterior Features, and Community Features.  Then, you can search and check the boxes of features that are important to you.  Rate each home you like and take notes on properties to save time.  Even invite your Friends and Family to help with your search.
Southern California Mansions
| Mansions by Price Range | Prices |
| --- | --- |
| $1,000,000 - $3,000,000 | $10,000,000 - $15,000,000 |
| $3,000,000 - $5,000,000 | $15,000,000 - $20,000,000 |
| $5,000,000 - $8,000,000 | $20,000,000 - $30,000,000 |
| $8,000,000 - $10,000,000 | Over $30,000,000 |
All listings are updated hourly.   Southern California mansions are homes with over 8,000 square feet of living space.  Explore all beach mansions available too. 
Spotlight on this Luxury Home for Sale in Newport Beach California
Do you know a buyer for this luxury homes in Newport Beach located at 715 Bayside Drive?  It is a beautiful 4 bedroom luxury home in a contemporary style home built-in 1973.  If you are looking for a home with your own private boat dock of 65 feet, then 715 Bayside Drive is going to it.
Does 715 Bayside Drive Newport Beach fit your goals and lifestyle?
$6,950,000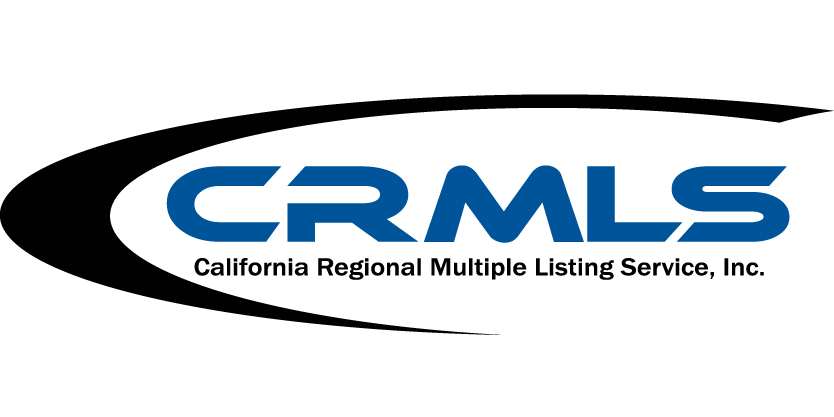 715 Bayside Drive Newport Beach, CA 92660
Single Family Home For Sale
- Active
This ultra-luxurious Contemporary-style Promontory Bay bayfront home, with 68' of waterfrontage, a large dock that can accommodate a 60+ foot boat plus smaller. Sleek, inviting and stylish, the house is entered through stainless steel doors, a stainl
Explore Coastal Cities for Mansions in California
Coastal cities that you may want to consider for luxury homes for sale in Los Angeles County include Malibu homes, Santa Monica, Venice,
Manhattan Beach, Hermosa Beach, Redondo Beach, Rancho Palos Verdes, Palos Verdes Peninsula, and Long Beach.  
Orange County cities for mansions include Corona del Mar, Dana Point, Huntington Beach, Laguna Beach real estate, Newport Beach real estate, Newport Coast real estate, Seal Beach, San Clemente, and Sunset Beach.
For San Diego county, check these beautiful La Jolla mansions for sale.
Fast Facts about Mansions with 8,000 or More Square Feet
The average selling price in Southern California is $8,488,820  in 2021

It takes 127 days on the market before a homeowner receives an offer that goes into an escrow

The average price per square foot is $855

Homes in this price range sell for 92.70% of the starting listed price

27 California mansions sold in 2021 as of February 2021

15 months of inventory to is available.  So, If you are searching for a mansion, there are plenty to choose from.
What are the Mansions for Sale in California Pricing Trends
We have researched the mansions for sale in California's real estate statistics.  The real estate market trends are on the rise in the counties of Los Angeles, Orange County, Riverside, and San Bernardino. 
Our research team will provide you with important housing data about the different neighborhoods and cities.  It will give you insights into housing prices and the average price per square foot. 
Let's Talk About Your Real Estate Plans
Finding the right home for you and your family takes a lot of work, that's what we do to assist our happy clients like you.
When you have questions or want to schedule southern California mansions consultation by phone, Zoom video chat, or email, call us today at 562-413-7655. 
To schedule all private home tours of Southern California mansions in person, contact top Realtor®, Jay Valento at 562-413-7655.
Schedule a Real Estate Consultation with Jay Valento
Call Jay Valento (800) 300-6126 or (562) 413-7655.  Luxury real estate specialists at Fathom Realty Group.  He has 28 years of real estate experience to helping home buyers, home sellers, and investors.
Let's meet and talk about your real estate plans or fill out our 5-minute home buyer's questionnaire.  Once we know what you are looking for in a property, we can find it faster for you…reducing your stress online.
Perhaps you need something special in a home that is hard to find online.  Jay will find it. 
He will create a list of possible properties for you to preview online or in-person of Southern California luxury homes or Southern California mansions for sale.
Inquiring Minds Want to Know about California Mansions in 2021
Who has the biggest house for sale in LA?
The biggest house in Los Angeles currently for sale is located at 10697 Somma in Los Angeles. 
Most Expensive Mega Mansion in Los Angeles?
That would be located at 10697 Somma Way in Los Angeles.  This luxury home has 8 bedrooms and 21 bathrooms with 41,000 square feet.  It is listed for sale at $78 million dollars.
Beautiful Sunsets at 3 Skycrest Newport Coast
I really like this Newport Coast luxury homes for sale like 3 Skycrest.  This luxury home offers you 4 bedrooms, 5+ bathrooms and 12,554 square feet.  Beautiful ocean views and panoramic views.  The house was built in 2002 and is located in the Pelican Crest community of Newport Coast.  Check out the details of 3 Skycrest Newport Coast home today.
If you love tennis, then check out 3001 Eminencia Del Sur in San Clemente.
This is a luxury estate with 8 bedrooms, 7+ bathrooms and  9,128 square feet for $4,250,000 dollars.  It is located at 3001 Eminencia Del Sur, San Clemente, California.  One of the benefits of living here is your private tennis court and sparkling swimming pool.  View all 47 photos of this lovely home at 3001 Eminencia Del Sur San Clemente.
Qualifications to View California Mansions in Person
You need to show proof of funds upfront to view Southern California luxury mansions.  The sellers only want the most qualified buyers viewing their homes in person. 
We will need a copy of your proof of funds or your pre-approval letter from a respective lender so I can verify them.  And permission in writing to release them to the listing agent so they can make sure you are qualified.
Before you can view in person California mansions, luxury homes, or any property, you need to provide the following documents to us:
Buyers to provide a pre-approval letter for a home loan from a reliable lender (I have several good lenders if you need one.)

If investing with cash only, please provide proof of funds from your bank, financial advisor, or investment banker with a verifiable phone number that we can call and verify.

Funds must be from a US Institution and verifiable.  This step could take a few days.

During the Corona Virus, there are extra forms that you need to read and sign before accessing any property.  I will send the disclosures via DocuSign® for all parties entering the property to sign electronically.

Please provide the first and last name and email address of all people who will be going into the property.  Each person, whether they are a buyer or not, must sign the Corona Virus disclosures (no exceptions).

All parties are to wear face masks and gloves when entering a property. 

Each county and city are different as to how many people can enter the property at the same time.  Some will only allow one agent, us, and one visitor while others allow one agent and two visitors.   We will update you on the property.

If you have questions, call Jay Valento at 562-413-7655 or fill out this contact form.
Search all homes for sale in Southern California.