Balboa Island real estate is located on an island in Newport Harbor area of Newport Beach, California. It was originally developed as an exclusive community of waterfront homes and has been the site of many TV shows and movies. The island offers something for everyone with its wide variety of architectural styles from Cape Cod to Mediterranean.
Whether you're looking for a place to live or just want to explore, Balboa Island is worth checking out! When you live on Balboa Island, you can access the area by ferry boat from Balboa Peninsula across the Newport Harbor or drive from Jamboree Road at Bayside across the bridge on Marine Avenue.
What is your price range for Balboa Island homes? Pricing is provided for even faster searching of Balboa Island real estate.
All Balboa Island Real Estate for Sale
You can find your perfect home on Balboa Island by browsing through our listings today! We have plenty of different styles available so there's sure to be one that fits your needs perfectly. Once you've found the house that's right for you, contact us about setting up a showing appointment today.
Lot sizes tend to be small…and they can range from 1,100 square feet to 5,100 square feet. The average tends to be about 2,550 for the lot.
New Listing - 3 days online
$2,495,000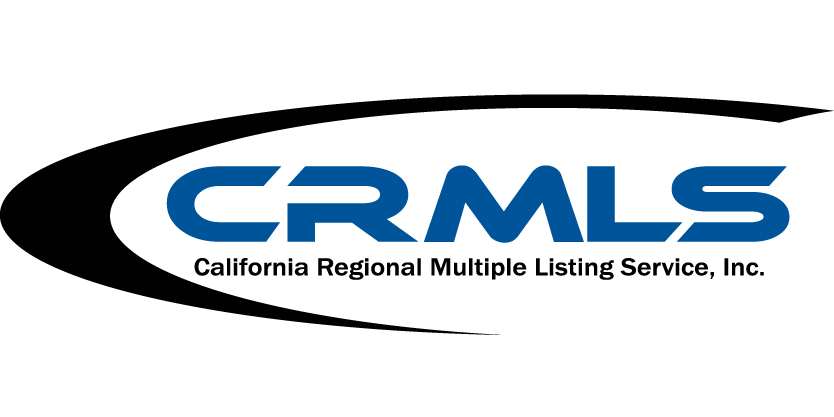 225 Coral Avenue Newport Beach, CA 92662
Single Family Home For Sale
- Active
Classic and charming original Balboa Island cottage with a fantastic location on a great street. The versatile and open great room has vaulted ceilings, brick fireplace and cozy corner dining area in the bay window. Features are Galley kitchen, lau
| Mobile Real Estate | Listings | Get Alerts |
| --- | --- | --- |
| | Get alerts of home or condo listings that fit your criteria for a home as soon as it is listed for sale | Instant Alerts |
What is the Balboa Island Real Estate Market Trends?
I created a page of real-time data and a video update for Balboa Island real estate market trends for you to review. Please get the reliable insights before making an investment in a home on Balboa Island or another area in Newport Beach, California.
| Balboa Island Trends | Current Info 2021 |
| --- | --- |
| Balboa Island Homes | |
| Average Selling Price | $3,809,412 |
| Days on Market | 46 |
| % of List Price | 97.00% |
| Months of Inventory | 4.00 |
| Price Per Sq Ft | $1,790 |
| Year to Date Sales | 26 |
What Can You Expect on Balboa Island?
Most of the local shops, coffee shops, and restaurants on Marine Avenue. Balboa Island is a tourist destination according to the Newport Beach visitor's information center.
I like to walk on the boardwalk path. It takes me for a peaceful stroll around the island. When you do this, you can admire beautiful Balboa Island homes, views of the bay, boating, mountains, and other water activities.
Facts about Balboa Island in Newport Beach,
California
Balboa Island is the perfect place to live. It's close to everything you need and want, with all the amenities of living in Southern California. You can enjoy beautiful views of Newport Harbor and Catalina Island from your own private balcony or patio.
And when you're not at home, there are plenty of things to do on Balboa Island – like visiting one of our many restaurants, shopping at our boutiques or galleries, playing golf at one of our two courses or just relaxing on the beach!
Balboa Island consists of 3 islands in one. The Main Island, Little Balboa Island, and the smallest Collins Isle. About 3,000 residents call this harbor front neighborhood home.
Video Tour of the Sights & Sounds the Island
(source: YouTube™ for this Balboa Island video to give you some insights into the area)
Schools for Children Who Live on Balboa Island in Newport Beach
The schools that apply to residents of Balboa Island are Newport Elementary School, Abraham Lincoln Elementary, Ensign Middle School and Newport Harbor High School.
Local Balboa Island Shopping
Marine Avenue is where all of the local businesses are located. You can find great restaurants, coffee shops, bakeries, a museum, local crafts, Irvine Ranch market, a post office, and a fire station.
Our easy to use Balboa Island real estate & homes search above allows you to search thousands of listings for sale including popular beach cities like Corona Del Mar, Newport Coast and all of Newport Beach.
Home Buyer's Meeting Saves You Time Looking for Balboa Island Real Estate
Where your final destination is Balboa Island or a surrounding neighborhood in Newport Beach, being prepared saves you time when it comes to buying or selling.

Review some of the 25 questions that we will be talking about when we meet in person or you can fill out this form online right now.
What is your price range?

Are you excited about buying a home in 2021?

What are some of the reasons for making the move?

Out of all of the properties that you have viewed online or in person, have you see any that you really like?

Tell me…what hasn't worked for you…in the home buying process.

Have you narrowed your focus to a specific community or maybe a school district?

What are the 3 things you can't live without?

Are there features or amenities that you want to avoid with your new home?

What is most important to you in buying a new home?

Tell me about your ideal location

How many bedrooms and bathrooms do you desire?

Is there something special that you need in the home?
Save Time Searching for Homes in Newport Beach
Our new home buyer questionnaire really saves you and us time in find you a house to call home. The Questionnaire asks you the tough questions to get your focused on buying the right house that fits your lifestyle.
Take Jay's Home Buyer Questionniare today and let's meet and talk about your Balboa Island real estate plans. We will explain the home buying process, answer any questions that you have, and learn about what you truly desire in a home.
Relocating to Balboa Island?
Whatever your reason is for moving to Newport Beach and the Balboa Island neighborhood, you found the best beach cities real estate resource.
Whether you are just starting your research for Newport Beach homes or condos or in another beach city along the coastline, we can assist you.
List of Newport Beach Neighborhoods
Sort by column heading or use the search area to find your ideal neighborhood with the current listings for sale in each area.
| Neighborhoods | # Listings | Average Selling Prices | Property Type | Gated Community? | Monthly HOA Fee |
| --- | --- | --- | --- | --- | --- |
| One Ford Road | | $1,965,410 | Homes | Gated | $705 |
| All Neighborhoods | | $2,747,251 | Homes | Varies | Varies |
| Harbor Island | | $25,625,000 | Homes | Gated | |
| Harbor Cove Promenade | | $1,690,000 | Homes | | |
| Eastbluff | | $2,448,685 | Homes | Not Gated | |
| Harbor View | | $2,724,850 | Homes | Not Gated | |
| Harbor Cove Palisades | | $2,287,500 | Homes | | |
| Big Canyon Broadmoor | | $3,637,000 | Homes | Gated | |
| Bayview Terrace | | $1,179,627 | Homes | Gated | |
| Seawind Condos | | $625,000 | Condos | No | |
| Newport Shores | | $1,554,750 | Homes | Not Gated | |
| 601 Lido Park Drive | | $2,218,500 | Condos | Gated | |
| Santa Ana Heights | | $2,083,842 | Homes | No | |
| Summer House | | $2,520,000 | Homes | | |
| Sea Island Condos | | $1,783,300 | Condos | Gated | |
| Balboa Island | | $3,463,270 | Homes | Not Gated | |
| Balboa Peninsula Point | | $5,346,778 | Homes | Not Gated | |
| Balboa Peninsula | | $3,573,528 | Homes | Not Gated | |
| Baycrest | | $2,282,115 | Homes | | |
| Bayshores | | $3,319,403 | Homes | | |
| Bay Island | | $8,750,000 | Homes | Gated | |
| Beacon Bay | | $4,625,000 | Homes | | |
| Big Canyon Custom | | $5,130,406 | Homes | | |
| Castaways | | $3,515,833 | Homes | Gated | |
| Cliffhaven | | $2,256,250 | Homes | | |
| Dover Shores | | $3,016,599 | Homes | Not Gated | |
| Newport Heights | | $2,166,776 | Homes | No | |
| Linda Isle | | $8,381,875 | Homes | Gated | |
| Lido Island | | $3,661,099 | Homes | | |
| Kings Road | | $4,200,000 | Homes | | |
| Seawind Homes | | $1,785,000 | Homes | | |
| Westcliff | | $2,048,808 | Homes | | |