Welcome to living the urban lifestyle at 838 Pine Ave Long Beach located in the downtown area.  I love this building.  It's newer looking. Built-in 1998.  It has a modern look to it from the curb.  You can walk or bike to the breakfast, coffee, or dining in the downtown Long Beach area on Pine Avenue.
The rooftop patio offers you 360-degree views of Long Beach, Southern California, the mountains, and the Pacific Ocean.  The ground floor courtyard offers you a barbecue area.
Current 838 Pine Ave Long Beach Condos for Sale
Review the current listings for sale at 838 Pine Ave below.  Use our easy property search to refine your Long Beach condos search.
$465,000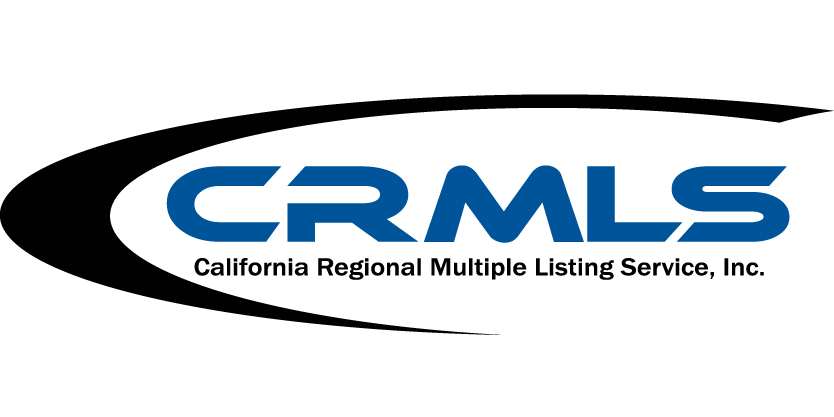 838 Pine Avenue #418 Long Beach, CA 90813
* * * SEE VIDEO TOUR ICON/LINK*** HIGHLY DESIRABLE, NEWER PINE AVENUE CONDO, IN DOWNTOWN LONG BEACH * * * Live, Work and Play at the trendy 838 Pine Ave Building, just blocks to the BEACH, Dining, Pike on Pine, Shoreline Village, Theaters, Entertainm
Quick Summary of 838 Pine Avenue Long Beach
Laundry:  Each condo has its own laundry inside
Parking:  Underground
This building is approved for FHA financing until March 2017.  Check for updates on our FHA Approved condos list.

Homeowner's Association (HOA) fee is $322 per month – this may vary per condo

HOA Dues cover Amenities:  Elegant lobby area, Barbecue, Outdoor Cooking Area, Courtyard area, Maintenance Grounds, Pet Rules, Picnic Area, Roof-top Deck gives you city views, community bike storage area, sewer, trash and may cover water too.  Secured building.

Floor Plans: 1 bedroom, 1 bath condos with 680 to 770 square feet

2 bedroom, 2 bath condos with 900 to 1,140 square feet

3 bedroom, 2 bath condos with 1,310 to 1,442 square feet
Long Beach Condominiums Directory
I created this list of the best Long Beach condos to help you find the right location quicker.  Which building appeals to you the most?
| Community | Address | Neighborhood | Listings | Number of Units | Year Built | Pets Allowed | View | Average Price |
| --- | --- | --- | --- | --- | --- | --- | --- | --- |
| The Pacific | 850 EAST OCEAN BLVD | Alamitos Beach | Go | 187 | 1992 | Check with HOA | Ocean Views, City | $831,056 |
| The Ocean Club | 1310 E OCEAN BLVD | Alamitos Beach | Go | 116 | 1984 | Yes. Pet Rules | Ocean Views, City | $760k to $918k |
| The Kress Building Lofts | 100 W 5TH ST | Downtown | Go | 163 | 1925 | Yes | Varies | $532k to $615k |
| The Fountains | 5000 E ATHERTON ST | Los Altos | Go | 82 | 1977 | Check with HOA. | Neighborhood | $475k to $580k |
| Temple Lofts | 835 LOCUST AVE | Downtown | Go | | | | | $650,136 |
| Spinnaker Coves | 5405 HERON BAY | Spinnaker Coves | Go | | | | | $839,000 |
| Queens View | 1140 OCEAN BLVD | Downtown | Go | 130 | | | | $400,000 |
| Queen Surf Condos | 1750 E OCEAN BLVD | Alamitos Beach | Go | 194 | 1975 | Check with HOA | Ocean, City, Mountains | $662,500 |
| Portofino Condos | 5400 E The Toledo | Naples Island | Go | 62 | 1962 | Check with HOA | Bay, Ocean, City Views | $775,000 |
| Val Villas | 1485 OBISPO AVE | Eastside, Circle | | | | | | $280,000 |
| The Palms | 3416 HATHAWAY AVE | Eastside, Circle | | | | | | $425,000 |
| The Pacific Royale | 375 ATLANTIC AVE | Downtown | | | | | | $350,000 |
| Tenth and Molino | 2542 E 10TH ST | Eastside, Circle | | | | | | $345,000 |
| Signal View | 2507 E 15TH ST | Eastside, Circle | | | | | | $350,000 |
| Princess Court | 327 CHESTNUT AVE | Downtown | | | | | | $356,000 |
| Plaza Redondo Condos | 605 REDONDO AVE | Belmont Heights | | | | | | $410,000 |
| Pars Plaza Condos | 535 WEST 4TH STREET | Downtown | | | | | | $335,000 |
| Parkview | 4835 E ANAHEIM ST | Eastside, Circle | | | | | | $537,000 |
| Palm Oasis Condos | 1509 STANLEY AVE | Eastside, Circle | | | | | | $274,850 |
| Pacific Villas | 3665 E 1ST ST | Belmont Heights | | | | | | $480,000 |
| Newport Heights | 1100 N. NEWPORT AVE | Belmont Heights | | | | | | $352,500 |
| Mystic Cove | 1100 EUCLID AVE | Eastside, Circle | | | | | | $347,500 |
| London Manor | 2890 E ARTESIA BLVD | | | | | | | $184,000 |
| International Tower | 700 EAST OCEAN BLVD | Downtown | Go | 204 | 1965 | Yes | Ocean, Panoramic, City, Mountains | $435k to $1,500,000 |
| Lindenwood Condos | 3565 Linden Ave | Bixby Knolls | Go | 195 | 1973 | | Neighborhood | $334,975 |
| Kensington Green Condos | 3300 PASADENA AVE | | | | | | | None |
| Hudson Inglenook | 436 LIME AVE | Downtown | | | | | | $307k to $333k |
| Harbour Place Tower | 525 EAST SEASIDE WAY | Downtown | Go | 220 | 1990 | Check with HOA | Ocean, City & Mountains | $359k to $830k |
| Golden Gate Square | 730 W 4TH ST | Downtown | Go | 78 | 1987 | Yes | Neighborhood | $276k to $440k |
| Genesis Condos | 550 Orange Ave | Downtown | Go | 163 | 1985 | Yes | Neighborhood | $200k to $365k |
| Emeral Villas | 555 MAINE AVE | Downtown | | | | | | $335k to $460k |
| Elmwood Villas | 3500 ELM AVE | | | | | | | $265k to $349k |
| Elmwood | 200 ELM AVE | Downtown | | | | | | $350k to $405k |
| Elm Tree | 941 ELM AVE | Willmore District | | | | | | $360,000 |
| Crest Drive Condos | 3323 N CREST DR | | | | | | | None |
| Colonial Park Condos | 101-125 W SPRING ST | | | | | | | $405,000 |
| Cityplace Lofts | 395 E 4TH ST | Downtown | Go | 72 | 2006 | Yes | City Lights, Neighborhood | $430k to $935k |
| Circleview | 4121-4161 Hathaway | Circle Area | | | | | | $325k to $435k |
| Cienega | 1742 GRAND AVE | | | | | | | None |
| Chateau Nadyne | 2100 3. 2ND ST. | Belmont Heights | | | | | | $330k to $500k |
| Castella | 11042 EXCELSIOR DR | | | | | | | None |
| Casa Verdes | 334 GLADYS AVE | Belmont Heights | | | | | | $385,000 |
| Casa Rosa | 445 W 6TH ST | Downtown | | | | | | $350k to $420k |
| Casa Grande Condos | 4045 E 3RD ST | | | | | | | $380k to $530k |
| Casa Gaviota | 2254 GAVIOTA AVE | | | | | | | None |
| Bixby Riviera Condos | 6378 RIVIERA CIR | Bixby Hill | Go | 125 | 1983 | Yes | City, Neighborhood | $570k to $640k |
| Beverly Lofts | 1900 - 1919 East Beverly Way | Downtown | | | | | | $409,000 |
| Bermuda Street Condos | 2032 E BERMUDA ST | Belmont Heights | Go | 24 | 1980 | Yes, See HOA rules | Neighborhood | $480,000 |
| 838 Pine | 838 PINE AVE | Downtown | Go | 83 | 1998 | Yes | City | $447,100 |
| 1600 Redondo Condos | 1600 REDONDO AVE | Eastside / Circle Area | Go | 10 | 1984 | Check with HOA | Neighborhood | $365,000 |
| 68th Street Condos | 1625 E 68th St | | | | | | | |
| Villa Fontana | 1625 Appleton | Alamitos Beach Condos | | | | | | $315,000 |
| Queen's View | 1140 Ocean Blvd | Alamitos Beach | Go | 130 | 1973 | Check with HOA | Ocean & City | $472,286 |
| Belmont Shore Condos | 3939 E Allin Street | Belmont Shore | Go | 71 | 1971 | Yes | Ocean & City Views | $399,000 |
| Aqua Towers | 388 & 488 E Ocean Blvd | Downtown | Go | 545 | 2004 | Yes | Ocean Views, City & Mountains | $375k to $1.3 million |
| Village on the Greens | 6000 to 6028 Bixby Village Drive | Bixby Village | Go | 100 | 1979 | Yes | Neighborhood, Golf Course | $435,000 |
| Marian Community | 601 Olive | Downtown | Go | 12 | 1954 | Yes | Neighborhood | $315,000 |
| 1800 Ocean Blvd | 1800 Ocean Blvd | Downtown | Go | 11 | 1917 | Check with HOA | Ocean, Neighborhood | |
| The Blu | 300 E 4th Street | Downtown | Go | 82 | 2008 | Yes | Neighborhood | $559k to $630k |
| 1000 Ocean | 1000 Ocean Blvd | Downtown | Go | 66 | 2004 | Yes | Ocean, Neighborhood | $863,333 |
| 1500 Ocean | 1500 Ocean Blvd | Downtown | Go | 70 | 2000 | Check with HOA | Ocean, Neighborhood | $894,500 |
| Meridian Condos | 1400 Ocean Blvd | Alamitos Beach | Go | 70 | 2001 | Yes | Neighborhood, Ocean | $936,250 |
| The Bayshore | 201 Bay Shore | Belmont Shore | Go | 30 | 1975 | Check with HOA | Bay, Neighborhood | $968,000 |
Fun Things to Do in Long Beach California
25 Best Things to Do in Long Beach
Visitor's Bureau in Long Beach