If you are looking for homes for sale in the South Shores neighborhood of San Pedro, then you have come to the right place.  San Pedro California real estate.
Homes for Sale in South Shores San Pedro
New Listing - 2 weeks online
$1,324,990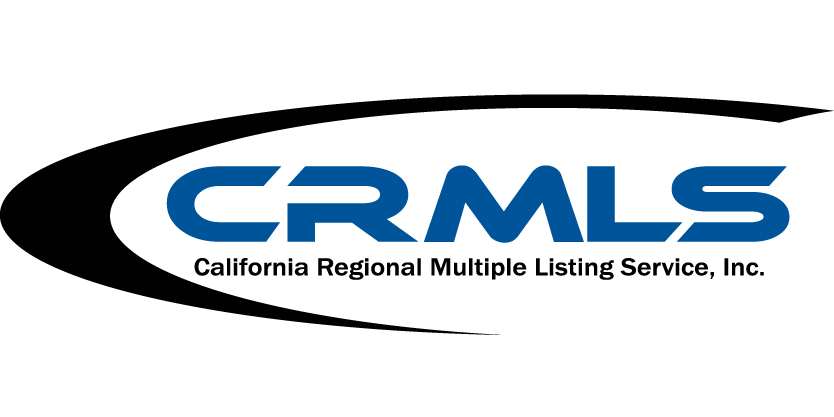 2401 Robalo Avenue San Pedro, CA 90732
Single Family Home For Sale
- Active
Spectacular SOUTH SHORES view home--sophisticated yet family-friendly--offering quality workmanship & stunning architectural detail in the most desired part of San Pedro. This beautifully updated single level home welcomes you with spacious living ar
South Shores Homes in San Pedro California
These are all of the single-family homes that have sold in 2020.
| House Number | St Name | City | Neighborhood | Closed Price | $$$/SqFt | Beds, Baths | Sqft | Closed Date |
| --- | --- | --- | --- | --- | --- | --- | --- | --- |
| 2533 S | Moray Avenue | San Pedro | South Shores | $780,000 | $482.08 | 3/2,0,0,0 | 1618/A | 1/16/2020 |
| 2501 | Bowfin Avenue | San Pedro | South Shores | $805,000 | $539.54 | 3/1,1,0,0 | 1492/A | 5/18/2020 |
| 1901 | Pescadores Avenue | San Pedro | South Shores | $845,000 | $404.50 | 4/2,0,0,0 | 2089/A | 2/21/2020 |
| 1827 | Mantis Avenue | San Pedro | South Shores | $875,500 | $555.52 | 3/2,0,0,0 | 1576/A | 9/22/2020 |
| 2513 | Graysby Avenue | San Pedro | South Shores | $882,500 | $659.07 | 3/2,0,0,0 | 1339/A | 3/3/2020 |
| 2711 S | Anchovy Avenue | San Pedro | South Shores | $885,000 | $594.76 | 3/2,0,0,0 | 1488/A | 8/6/2020 |
| 3400 | Mulldae Avenue | San Pedro | South Shores | $889,000 | $479.50 | 3/2,0,0,0 | 1854/A | 8/7/2020 |
| 1674 W | 22nd ST | San Pedro | South Shores | $900,000 | $600.00 | 2/2,0,0,0 | 1500/A | 3/27/2020 |
| 3408 | Gurnard Avenue | San Pedro | South Shores | $900,000 | $561.10 | 3/2,0,0,0 | 1604/A | 3/21/2020 |
| 3810 S | Anchovy Avenue | San Pedro | South Shores | $925,000 | $419.31 | 3/2,0,0,0 | 2206/A | 1/6/2020 |
| 2533 S | Moray Avenue | San Pedro | South Shores | $930,000 | $574.78 | 3/2,0,0,0 | 1618/A | 6/5/2020 |
| 3709 S | Anchovy Avenue | San Pedro | South Shores | $949,000 | $443.25 | 4/2,0,0,0 | 2141/A | 8/10/2020 |
| 2004 | Moray | San Pedro | South Shores | $950,000 | $422.60 | 3/1,1,1,0 | 2248/A | 9/29/2020 |
| 2312 W | 37th ST | San Pedro | South Shores | $950,000 | $514.91 | 2/2,0,0,0 | 1845/A | 3/20/2020 |
| 3506 | Spearing Avenue | San Pedro | South Shores | $950,000 | $330.55 | 4/2,0,0,0 | 2874/A | 8/20/2020 |
| 2159 | McRae DR | San Pedro | South Shores | $950,000 | $433.79 | 4/1,1,0,0 | 2190/A | 3/17/2020 |
| 1712 S | Anchovy Avenue | San Pedro | South Shores | $980,000 | $541.44 | 4/1,1,0,0 | 1810/A | 7/15/2020 |
| 2107 | Baleria DR | San Pedro | South Shores | $985,000 | $513.02 | 3/1,1,0,0 | 1920/A | 8/4/2020 |
| 1777 | Perch ST | San Pedro | South Shores | $1,018,000 | $538.62 | 3/2,0,1,0 | 1890/A | 2/7/2020 |
| 2217 | Wanderer DR | San Pedro | South Shores | $1,033,000 | $404.62 | 4/3,0,0,0 | 2553/A | 2/27/2020 |
| 3714 | Stargazer Avenue | San Pedro | South Shores | $1,036,000 | $478.30 | 4/1,2,0,0 | 2166/A | 6/19/2020 |
| 1682 | Morse DR | San Pedro | South Shores | $1,050,000 | $513.45 | 3/2,0,0,0 | 2045/A | 1/23/2020 |
| 1907 W | 35th ST | San Pedro | South Shores | $1,070,000 | $550.13 | 3/1,1,0,0 | 1945/A | 4/10/2020 |
| 2153 | Vallecito | San Pedro | South Shores | $1,085,000 | $555.84 | 3/1,1,0,0 | 1952/A | 9/11/2020 |
| 3702 S | Anchovy Avenue | San Pedro | South Shores | $1,090,000 | $558.69 | 4/0,2,0,0 | 1951/A | 7/20/2020 |
| 2193 | Grenadier DR | San Pedro | South Shores | $1,099,000 | $572.40 | 3/2,0,0,0 | 1920/A | 4/6/2020 |
| 1848 S | Anchovy Avenue | San Pedro | South Shores | $1,100,000 | $594.59 | 3/2,0,0,0 | 1850/S | 9/21/2020 |
| 2215 W | 34th ST | San Pedro | South Shores | $1,110,000 | $599.68 | 3/2,0,1,0 | 1851/A | 3/13/2020 |
| 2195 W | Paseo del Mar | San Pedro | South Shores | $1,150,000 | $761.59 | 3/2,0,0,0 | 1510/O | 3/18/2020 |
| 2227 | Baleria DR | San Pedro | South Shores | $1,160,000 | $455.44 | 4/3,0,0,0 | 2547/A | 8/12/2020 |
| 2143 | Grandeur DR | San Pedro | South Shores | $1,175,000 | $557.14 | 3/1,1,0,0 | 2109/A | 10/7/2020 |
| 2249 W | Paseo Del Mar | San Pedro | South Shores | $1,225,000 | $493.55 | 3/2,0,0,0 | 2482/A | 7/24/2020 |
| 2231 | Baleria DR | San Pedro | South Shores | $1,250,000 | $490.39 | 4/3,0,0,0 | 2549/A | 1/31/2020 |
| 1721 | Grenadier DR | San Pedro | South Shores | $1,295,500 | $874.75 | 3/2,0,0,0 | 1481/ | 10/7/2020 |
| 3201 S | Anchovy Avenue | San Pedro | South Shores | $1,549,000 | $430.28 | 3/3,0,0,0 | 3600/E | 9/18/2020 |
| 2331 | Warmouth ST | San Pedro | South Shores | $1,950,000 | $623.40 | 3/1,1,1,0 | 3128/P | 6/19/2020 |